We offer discounted packages for massage treatments.
Our spa has a 24 hour cancellation policy. We charge 50% for no-shows
Parking is close and easy in the downtown parking garage.
Daisha is a board licensed Massage Therapist, specializing in sports massage, injury treatment and prevention. She also excels in giving a deeply relaxing massage.
Born and raised in Bend, massage and body work has been a huge passion of hers since she was young. A firm believer in holistic health, Daisha utilizes several different techniques including cupping, trigger point therapy and myofascial release.
"I'm an outdoors kind of person and have been to almost every lake in Central Oregon and want to travel the world. I look forward to learning new and different massage techniques in the future and incorporating them into your massage."
Contact: (458) 202-9257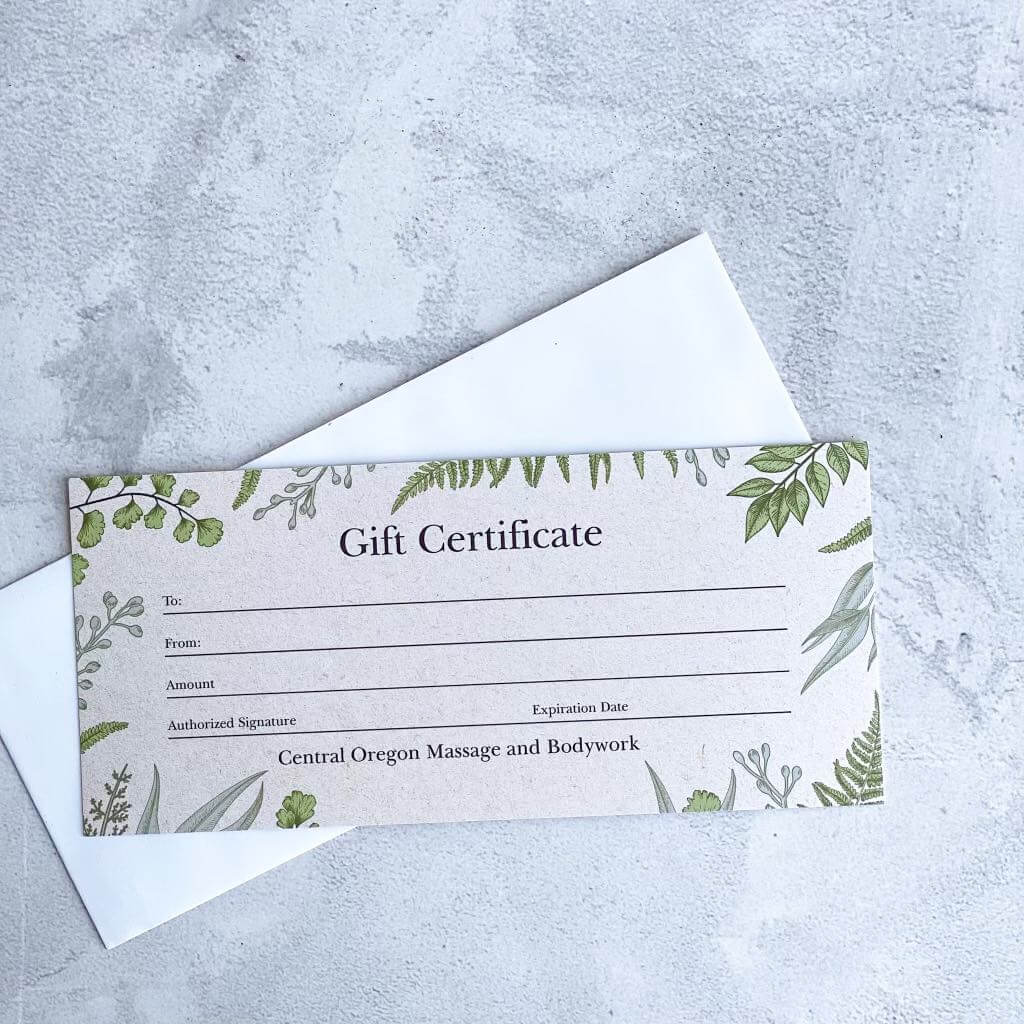 Pamper your friend or loved one with the gift of massage!  Send your gift via email or text, print out a copy, or even have it shipped!